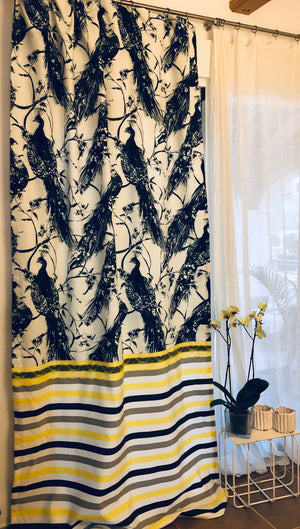 Peacock Art Deco Curtain With Yellow Lace
This impressive curtain is a combination of a black-and-white peacock print fabric and horizontally striped fabric and decorated in the middle with lemon-yellow lace.
This curtain can go in the same room and in the same window with Peacock curtain or Striped curtain. Decorated  with a chain pendant. 
Cotton, viscose, modal.

L 135 H 255

Limited edition. Only 2 available .